If you haven't had a chance to see this band - do it.
I was lucky enough to catch an acoustic set at the 91X Studios
and it was great. Lead singer Tim McIlrath and guitarist Zach Blair were the only ones that played, both on guitars. The other two members were roaming around the studio, only to be seen at the end for the autograph and photograph session. The audience consisted of about maybe 20 or so contest winners and their guests.
Rise Against
played 4 songs. They played 3 of their hits,
Prayer of the Refugee, Ready to Fall, Swing Life Away!
and a cover of Danzig's
Mother
. I have video of the song, but it'll have to wait until later. I have to upload and change the format and do all of that good stuff so everyone can view it.
They did a quick QnA session. They were pretty fun. They kept it light and easy going. You could tell that they were having fun and happy to be there. They joked around a lot and made everyone laugh.
They're playing tonight at the iPayOne Center (formerly know as The Sports Arena) with My Chemical Romance. They're on first and they promise to be on time.
I was a fan before their acoustic set, but I'm an even bigger fan now. I hope I can catch them at another show sometime in the future.
Tim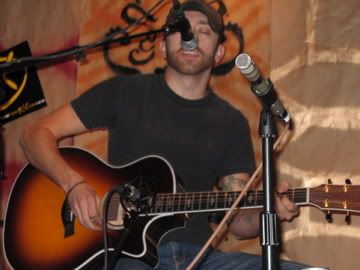 Zach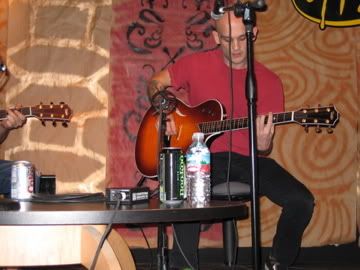 Tim and Zach