This show will not disappoint. Get your tickets now before it's sold-out.
Keep an eye out for upcoming shows. SoulPeople has projects that will keep you grooving...

Fresh out the gate, 2008 has been everything an Angelino can wish for. The creative movement taking place in the city is reminiscent of a vibrant musical community of the 60's. In this spirit we are going to explore music from the past, present and future. ArtDontSleep is proud to present our first four events of 2008.


Satuday Feb. 16th, 2008
Soul Exploration I of IV
Presented by: KCRW, SOULPEOPLE and ArtDontSleep is proud to present our first four events of 2008.



Bilal [NYC] *Live*
featuring Sa-Ra Creative Partners

Orgone *Live*

DJ's
Coleman & Al Jackson


Located @ The Crash Mansion :: 1024 S Grand Ave. :: Downtown Los Angeles, CA.
20$ @ the door :: 21+ Wiser :: Doors Open @ 9pm
Info :: myspace.com/artdontsleep :: artdontsleep@sbcglobal.net
*early arrival suggested*

Those who dream by day are cognizant of many things which escape those who dream only by night.
- Edgar Allan Poe

Dig Deeper...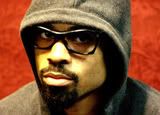 Bilal
Raised in Philadelphia, Bilal frequented hole-in-the-wall clubs till sunrise with aspirations of scoring film. His eventual classical training at New York City's Mannes Music Conservatory ensured him able to sing opera in seven languages as well as an extended musical vocabulary. Bilal is a young disciple of King Tubby and Jelly Roll Morton; music of the early twenties, that pitch and swing, the bass striding on all fours. "I am fascinated by the history of our music. Jazz is a whorehouse," Bilal says of the historical sin and salvation of the form. "The original booty shake." Perhaps he shall silence Wynton Marsalis and those conservative keepers of institution, naysayers of today's musical youth.

Eventually Bilal moved to Brooklyn and began gigging around the city. He is now a venerable member of the collective Soul Aquarians, along with folks like Badu, Mos Def, Ahmir "Questlove" Thompson, Q-Tip, D'Angelo. Bilal is by far an ArtDontSleep favorite and we couldn't think of a better way to kick off our Soul Series. Prepare for your lives to be changed.



Sa-Ra Creative Partners
Experience and innovation. In the age of young thugs and one-hit wonders, these two traits are often missing from todays Hip-Hop. Not so, with SA-RA. The Los Angeles/New York-based group/production trio consisting of Taz Arnold, Shafiq Husayn and Om'Mas Keith have a term and a definition to describe their music, says Shafiq. "The term: Afro Magnetic Electronic Spiritualism. The definition: Black music." Bear witness to the union of three of the freshest Angelinos to make music in the last decade.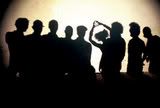 Orgone
With a lively, evocative set of covers and original material, Los Angeles-based ensemble Orgone brought new attention to the funk revivalist and jam band circuits when they launched their recording career with Ubiquity Records in the mid- to late 2000s. Orgone's sound hosts a myriad groove-oriented styles, including but not limited to deep funk, '60s Memphis soul/blues, Fela-inspired Afro-beat, hip-hop, Latin jazz, and electronic dance and house. Many of the band's musicians started playing together in the early '90s, but Orgone did not develop into a tight-knit ensemble until the end of the decade.